OUR NEW PUZZLES
Regular price

Sale price

$24.99 USD

Unit price

per

Regular price

Sale price

$24.99 USD

Unit price

per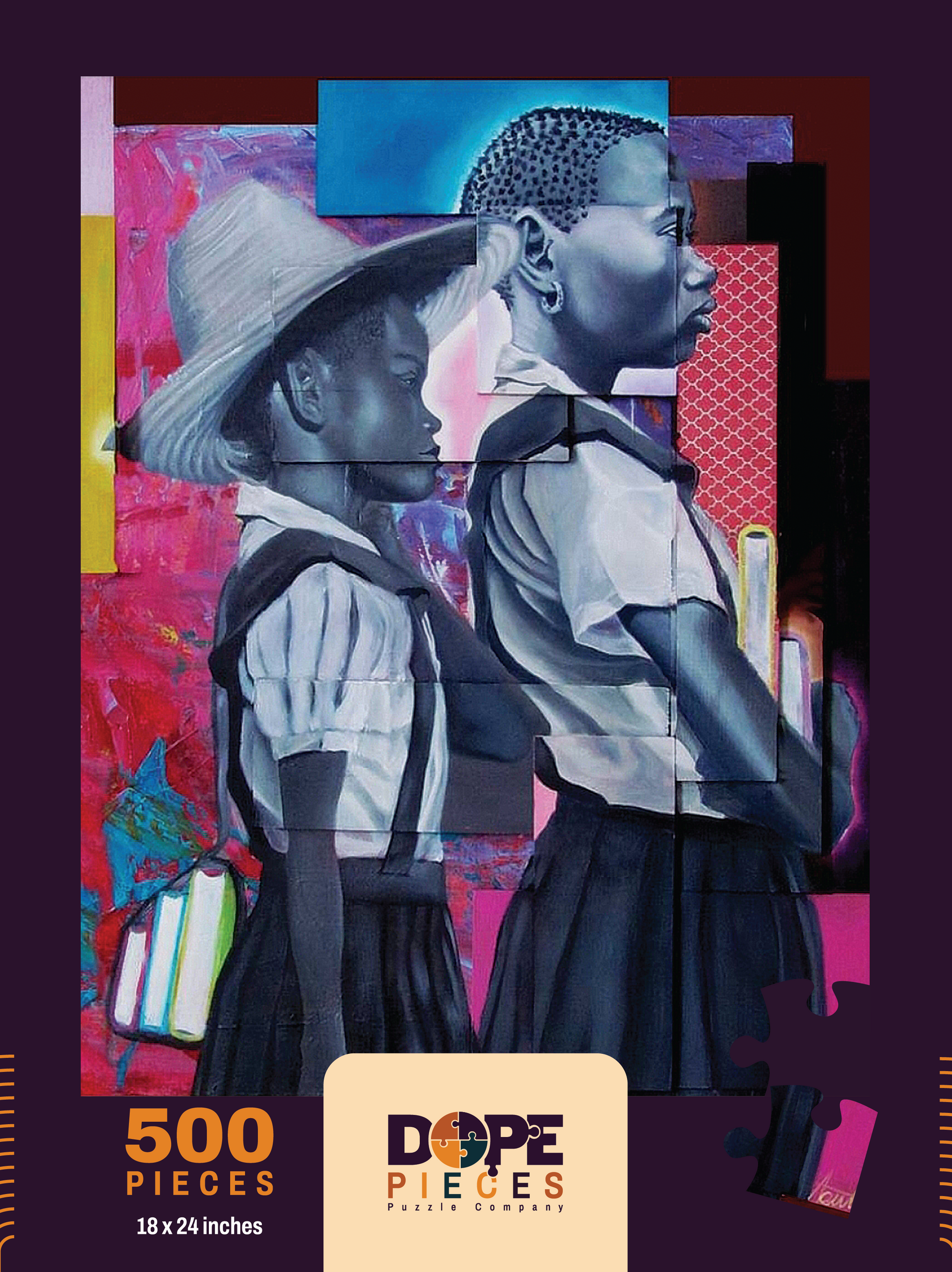 Ascension by Ansel Butler
Regular price
Sale price
$24.99 USD
Unit price
per
Sale
Sold out
View full details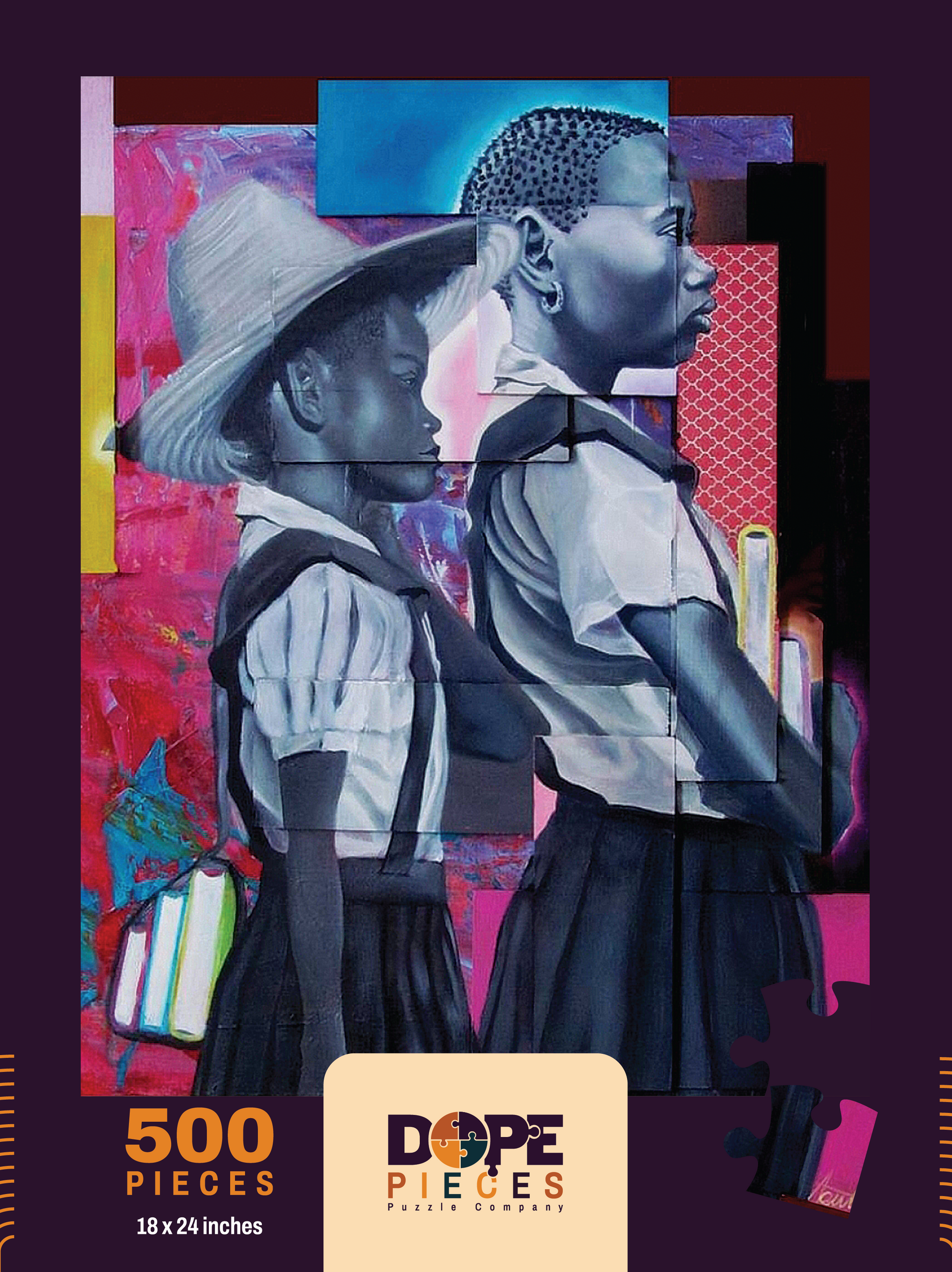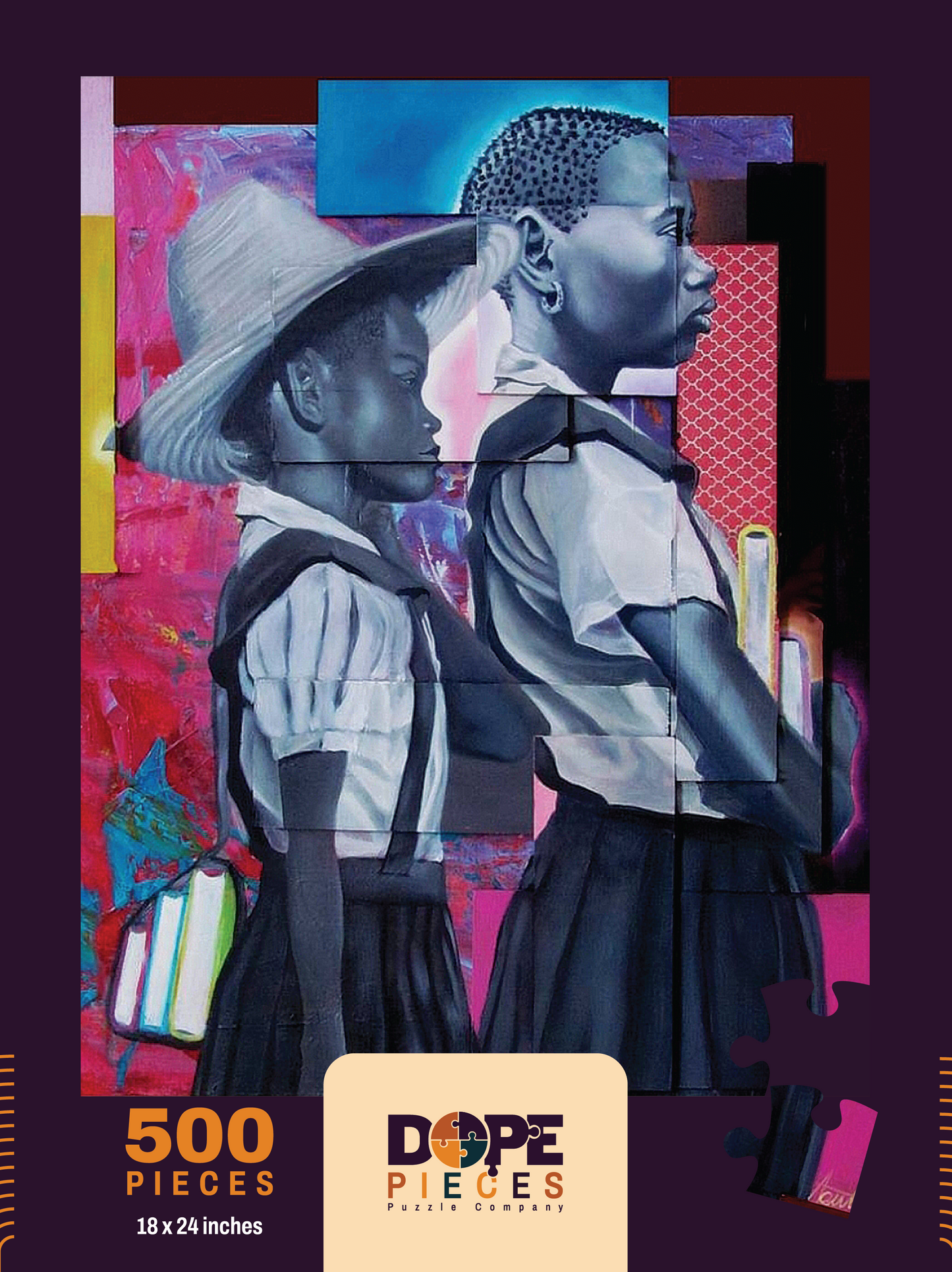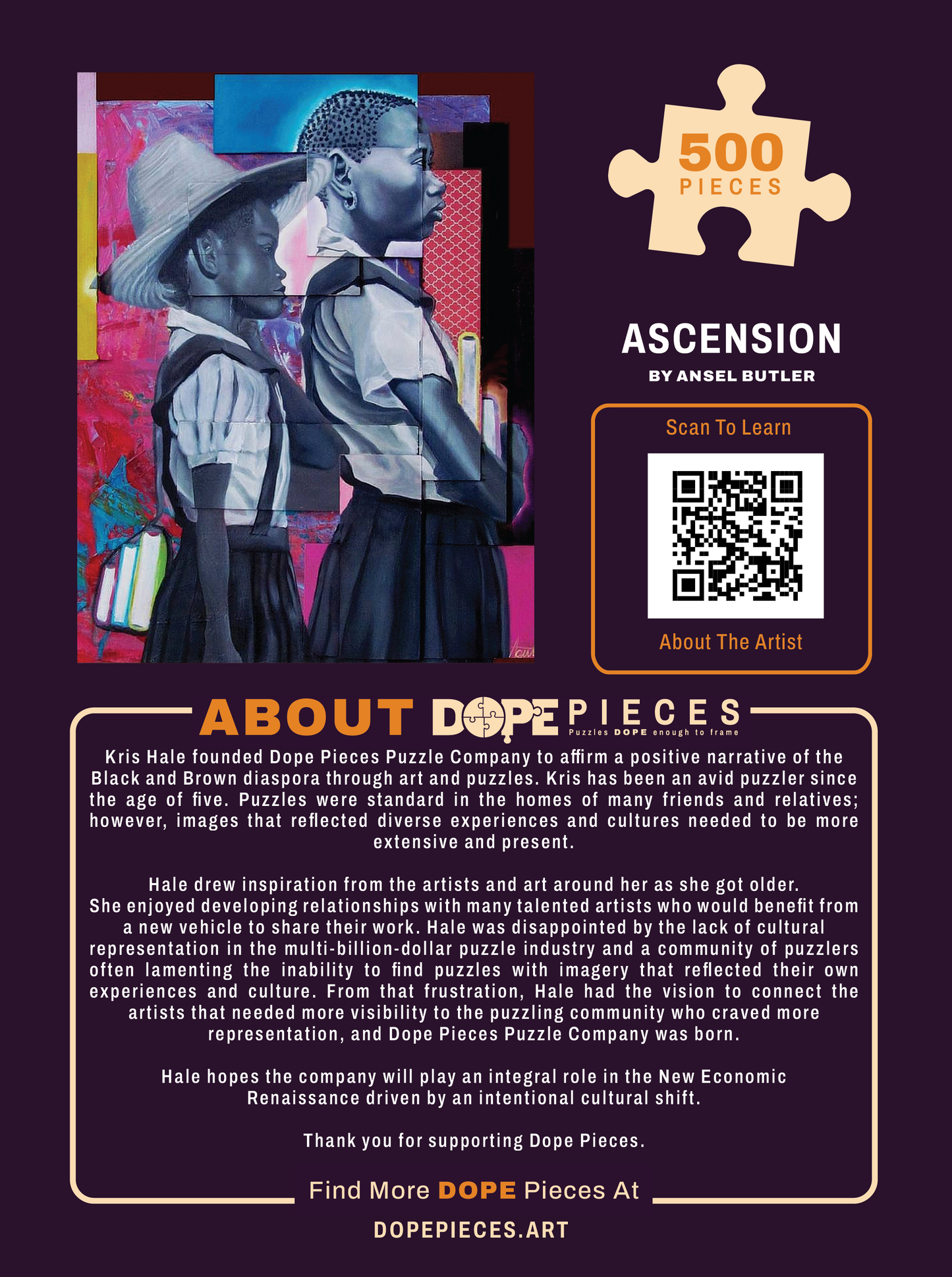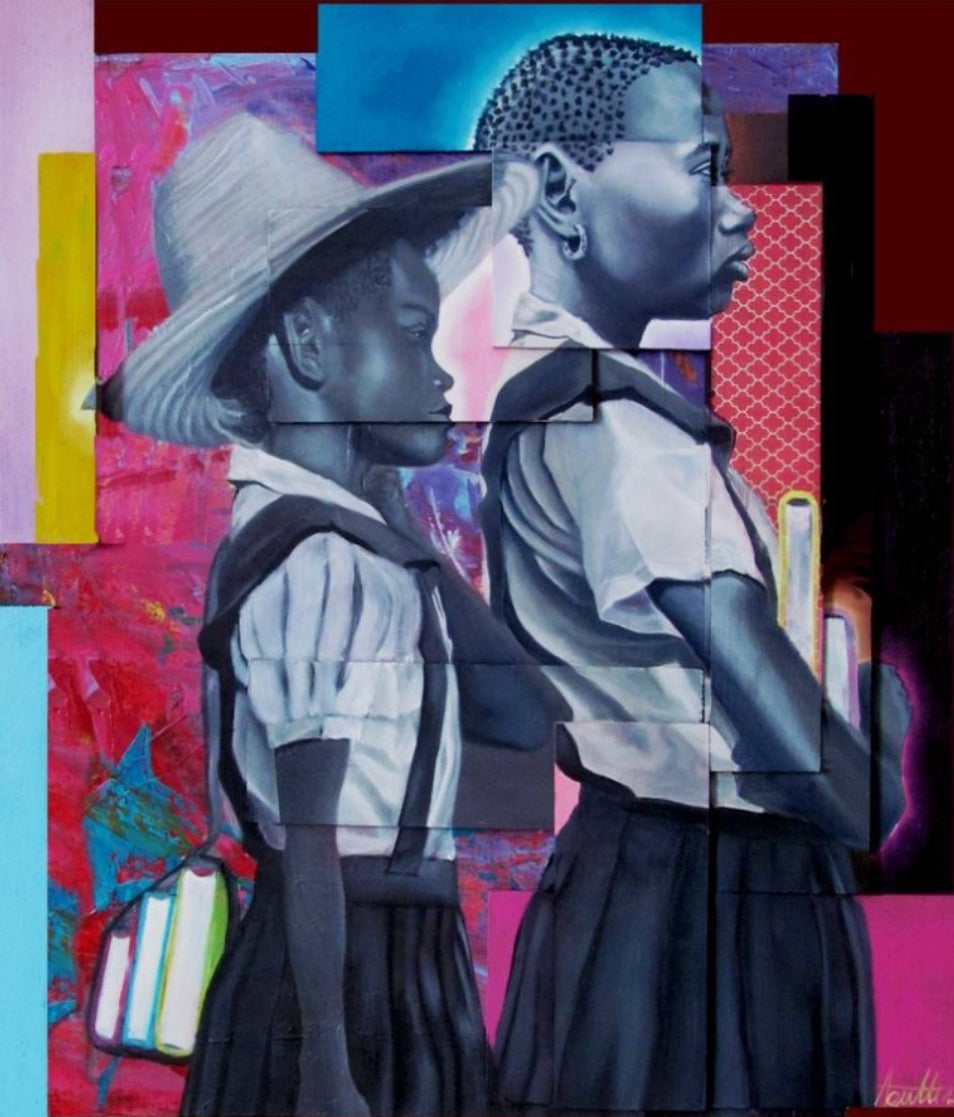 Our Best sellers
Here are some of our Dope Puzzles that you should definitely get!
Dope Artists
Alexandre Keto

"I believe that art is a tool that enables this direct intervention, opening new horizons – but in a real and accessible way, so it really reaches people.That is why today I do art having in mind social issues, so it can be one more tool for building knowledge."

Brazilian painter and sculptor Alexandre Keto's works can be found in the permanent collections of the Brazilian Embassies in Ghana and Belgium. Influenced by samba, Orisha worship, and American graffiti, Keto's mission is to celebrate, reconnect, and value the African heritage. Keto's paintings are versions of the gods and goddesses of the ancestral Yoruba traditions, and his sculptures are influenced by African statues, especially those by the Yoruba and Baole people. Keto's works are vivid, eclectic, and celebratory.

Growing up in Sao Paulo, Brazil, Alexandre Keto began drawing and painting at six years old. Keto's masterpieces are heavily influenced by Samba, his spiritual Orisha worship, and by American graffiti. Samba gained its roots from Africa via the West African slave trade and through religious practices of African people. Keto through his work wanted to celebrate African heritage and share the beauty with the world. Keto has completed more than 1,000 murals and paintings in over 21 countries - collaborating on social projects with notable organizations such as United Nations, The United States Consulate, The Brazilian Embassy, and Doctors Without Borders. Keto has also partnered with several grassroots organizations, helping to spread his message of community in underserved areas around the world.

Get a dope puzzle by Alexandre now!
Ananda Nahu

Ananda Nahu is a Brazilian graffiti artist born in Bahia, Brazil in 1985. In 2001, she moved from Juazeiro to Salvador, where she attended the College of Design in 2003 and the Fine Arts School at the Federal University of Bahia in 2004. Throughout this time, she developed interests in diverse artistic expressions such as photography, Fine Arts Paintings and engravings, as a result of her studies and research on lithography, serigraphy, metal graving, and posters.

Nahu was introduced to the art of graffiti when she met graffiti artist and current husband, Rodrigo Izolag. As a result, she began using stencils in order to create wall arts. In Nahu's work, which mostly showcases women, utilizes a variety of techniques, colors, visual effects, and painting styles contribute to her vision of, combining past and modern cultures and people into a harmonious compositions that expresses the pure beauty, strength, and positivity from the nature of human beings.

Nahu was selected as one of the "redefining" artists of Brazil in 2015 by CNN Style. In 2016 she contributed to a large mural in Cleveland, Ohio.

Nahu currently resides in Rio de Janeiro, Brazil.

To reach Ananda or see more of her work go to her website.

Get a dope puzzle by Ananda now!
Ansel Butler

 

Ansel Butler is a progressive and innovative artist that is originally from Omaha, Nebraska. As a young child, his parents knew early that he had a significant connection to art and creativity but were unsure of how that path would or should manifest. In an effort to foster their son's creativity, they decided to locate ways to grow his natural ability for what he loved by placing him in several art competitions at an early age, as well as including him in an after school art program held by The Jocelyn Art Museum. Being involved in programs and competitions proved to be a turning point and a guide for what Ansel would do and become in the future. As a teenager he became quite the entrepreneur by working in a local space in Omaha airbrushing portraits, t-shirts, hats, jeans, leather jackets and back drops for local businesses. Ansel, in his youthful wisdom, knew that he would need business strength to continue to do what he loved and decided to continue his education at Southern University in Baton Rouge, Louisiana where he graduated with dual degrees. He has lived in many cities, traveled the globe and now makes his home in Atlanta, Georgia where he continually creates and stretches his vision in the art world. His path to being an artist has been anything but traditional, his accolades are many, his vision continues to astound, his creativity is genius and his pieces have transformed over the years and reside in homes and businesses all across the globe.

Being the progressive visionary artist that is Ansel Butler, he utilizes a broad range of styles such as acrylics, oils and stains on cotton, wood, canvas and multimedia surfaces. He also represents a style of art that utilizes exotic colors that will compliment or contrast with one another and a washed technique for a more classic view allowing for a more diverse and broad range of styles in his renderings. This type of versatility in using such traditional and "untraditional" methods coupled with the subject matter that he chooses allows for a visual escape while providing a gentle reminder of the things that touch our lives. His ingenuity in the combination of abstract portraits and cultural elements are the touch stones that reflect his evolution as an artist. Ansel's expression of the journey from new to seasoned artist, along with the extraordinary capacity to create are the perfect storm in creating the expansion of the artist he will become as time moves him forward and his creativity continues to implode on surfaces to bring his vision to life.

When asked about his passion, his life's work, Ansel stated: "Art isn't supposed to be stagnant. Art is alive. It moves just as the person that renders it moves with their brush. Art must grow and change just as the artist must grow and change. I was once asked to label my life's work and in reality I was uninterested. But if I had to explain it, I would define it as subtle stitches in time. From portraits to abstract renderings to images that are gentle reminders of the things that touch our lives from a contemporary artistic view".

To reach Ansel or see more of his work, make sure to check his website.

Get a dope puzzle by Ansel Butler now!
Dante Yarbrough

An award-winning artist, Dante Yarbrough, was born and raised in Cleveland, Ohio. Having earned a BFA degree from Clark Atlanta University, Dante's distinctive artistry has been sought after for years. Known for his abstract body portraits, Dante transforms his figurative and expressionist artwork by manipulating several forms of mixed media. 

"My artwork is a direct correlation of my immediate existence as my spiritual, mental, and social environments interconnect. The onlooker must draw on his/her own experiences to conjure the furor in which I paint. In effect, my artistry symbolizes freedom amidst confinement, healing despite pain, and calm within chaos."

Get dope puzzles by Dante now!
Patrick Dougher

 

Born and raised in Brooklyn NY, Patrick Dougher is a self-taught Artist, Musician, Poet, Educator & Spiritual Activist.

Patrick has played and recorded with Grammy award winners Sade, Chuck D (Public Enemy) and Dan Zanes as well as many other notables. He is the drummer on "Dub Side as the Moon" one of the best selling Reggae LP's of all time.

He has worked as a Teaching Artist in NYC public schools, as an Art Therapist working with HIV positive children and as the Director of community arts organizations. For over 20 years Patrick has used the arts to empower and support the socio-emotional growth and health of "at-risk" and disenfranchised youth of the city.

Through his art Patrick seeks to inspire and to celebrate the noble beauty and divine nature of people of African descent and to connect urban African American culture to its roots in sacred African art, spirituality and ritual.

Inquiries:
patrickdougher108@gmail.com
Instagram: @patrickdougher
917.674.6375

Get the dope puzzles by Patrick now!
Vincent Vallentine

 

Vincent Ballentine was born in Cleveland, Ohio. He earned his Bachelor of Fine Arts Degree at The University of Arts in Pennsylvania. Vincent has been awarded public commissions in Los Angeles, New York, and Cleveland. He is a multi-talented Artist, Graphic Designer, and Illustrator.

Vincent Ballentine is a multi-disciplined visual artist based in Brooklyn, NY. With a degree in film and education from the University of the Arts in Philadelphia, and continued study in film at Cleveland Institute of Art, Vincent's media range from digital illustration and animation, to large-scale murals and street art. As an independent contractor, Vincent has worked with organizations including Groundswell, Progressive Arts Alliance and Creative Art Works--through which he has created work for Whole Foods, the NYC Housing Authority, a myriad of schools throughout the five boroughs, and at Rikers Island.

As a freelance artist, Vincent has traveled internationally and been commissioned to create work for the likes of the NCAA, MTV, BET, and festivals such as Wall Therapy, O-positive and Meeting of Styles in Germany. Vincent earned an Emmy for his performance in MLB Network's "Fall Colors," where a time-lapse recording of himself painting creates the backdrop for post animations. Vincent's work never stops evolving, as demonstrated by his 2020 US State Department residency in Ethiopia as an ambassador for hip hop. His company, Matlock Studios, has built relationships with local business-developing organizations, and the NYC Departments of Education and Transportation. Thriving through personal and artistic growth, Vincent aims to contribute his brand of style and vision to the art community through mentorship and youth guidance.

To see more of his work, go to his website.
Elizabeth Baez

 

Baez was born in Brooklyn, New York of Puerto Rican parents. Baez's art is greatly influenced by her Hispanic heritage. As a young girl, her family moved from New York to live in Bayamon, Puerto Rico. During this time, she was awakened by Puerto Rico's color, people, and most importantly, made her connection to the Puerto Rican culture. Her artwork is still impacted from these experiences. Baez depicts visual stories of cultural lifestyles and lush tropical views using bright Caribbean colors.

In addition to being a full time artist, she has served as an art teacher. For over 15 years, she has shared her experience and passion for art with children of all ages. Baez's work experience includes working with photography, graphic design, and group art exhibits. She has curated for Broward College's annual Hispanic Heritage Group Art Exhibits for 16 years.

In the summer of 2021, Baez earned her Bachelor of Arts in Art Education, with a minor in Art History at Florida International University. She has received an Associate in Arts, Pathway to a Major in Teaching from Miami Dade College and Associate in Applied Science, in Art and Advertising Design from City Tech, New York.

Through her art, she lives as an agent for community change dedicated to service, cultural preservation and advancement of Puerto Rican art across the globe.

To see more of her work, go to her website.

 
@niecie_pieces

Your puzzles make me happy. The people look like me. I love puzzling, but it lacks diversity.

@readysetpuzzle

We REALLY enjoyed this... And I just wanted to personally thank you for including imagery of a black man. There's NEVER any imagery of black men and hardly any of men in general. I really appreciate that representation.

@shaylattecoffee

You are glowing Kris! So happy for your brand, for you, and the awareness of art + puzzles.. just like your family got you started with puzzles at a young age... I too got my daughter started with puzzles she only 3 yrs.. and she loves puzzles!!!!